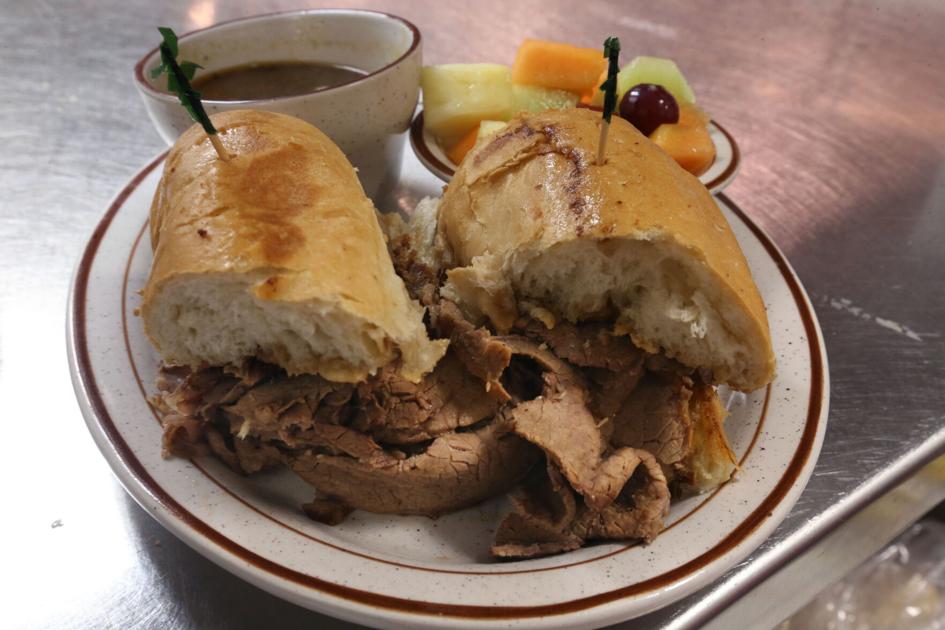 PETE TITTL: What's Old is New Again with Local Channel's Third Location | Food
It's great to see local restaurants like Vatos Tacos (which will soon open another location on Ming Avenue) and Old River Grill, which has opened a third restaurant, growing in recent years due to the pandemic crisis in the catering sector. is. Market restaurant.
Owner Roger Coughenour opened in 2013 in a small space near a medical building off the Stockdale Freeway, but soon after to a more suitable location near action sports in Brimhall Square. Moved and then took over the location of Hageman's old burger.
What I liked about his restaurant is the evolution of the style of 24th Street Cafe / Milt's. Good ingredients, imaginative creations with both regular menus and special inserts of the month, good cakes made on the spot, intelligence. All their ways of doing things are exposed in the last locations. There's a large patio with fans, shaded by plants, Madame, and a giant air cooler, blowing as quietly as a hair-conscious companion pointed out.
I don't have a reservation, but it's very handy to be able to list from my home via Yelp, which I used to go out. There is coffee and water for you while you wait, breakfast is served late, the staff are always brilliant and the food is excellent.
The Old River was one of the first to offer a trendy 50/50 burger with the same proportions of beef and bacon, still on the menu ($ 15), but a few of the great dishes I enjoyed in the past. Is shown below.
Banana-Nut Multigrain Pancakes ($ 11), known to be made from 10 ancient grains. Like the Johnnycakes I ordered on this visit, they look good enough to tame your hunger.
Jalapeno cornbread waffles with bacon and spicy fried chicken ($ 14), hot maple sauce and crispy fried jalapeno. Just a great combination of tastes here.
Bourbon Street omelet ($ 16) made with shrimp, mushrooms, Cajun sausage and Cajun cream sauce. As above.
Fried French toast ($ 11) made with rich sourdough bread.
Sourdough pancakes ($ 11), as mouthwatering as bread.
A plate with Mile High Fried Chicken and Cookies ($ 16), freshly baked chicken breast, bacon, buttermilk cookies, cheddar cheese, eggs and country sauce.
Mighty Killer Khan Burger ($ 16) made with 50/50 patties, fried jalapenos, bacon and pepperjack cheese
New Orleans-style shrimp po'boy sandwich ($ 16) made with fried shrimp on a Pyrenean French roll.
This should give you some ideas of what they offer, and we challenged new territory with this tour, but there were no disappointments along the way.
My partner ordered a New England Johnnycake ($ 10 on a short stack) from the July special menu, and I chose pastrami hash and eggs ($ 14). The fork was supposed to be one of the meals that could be moved between courses, but after tasting the hash once, she renegotiated the whole deal in a "half" type of arrangement.
I don't think I've ever had pastrami hash, but I've never had one so delicious. Finely minced meat into thin slices, mixed with red peppers, onions and potatoes, and "crispy in the oven" as directed on the menu. We discussed whether the mixture contained mustard powder. If it did, it was as subtle as we thought we only mentally associated regular sandwich meat with the seasonings we normally combine with it. The country potatoes and their eggs were perfect, the little potato pieces were chewy on the inside and crispy and brown on the outside, but were easy to prepare. It was an unimaginable winning choice that I would not do again in a few weeks.
The menu has some historical lessons on Johnnycake, claiming that cornmeal pancakes are likely a mispronunciation of Native American tribal Shawnee cake. It wasn't as sweet as a sourdough cake and I didn't expect it to be filled, so I only ordered two. The taste of corn pairs really well with maple syrup and is only on this month's special list, so I immediately mentally added it to my favorites list above.
In the future, we plan to try other compelling options like homemade baked smoked salmon with capers, cherry tomatoes, onions and peppers ($ 16). This month's July cake, white chocolate raspberries ($ 6) with raspberry puree between layers. Grilled trout with lemon pepper or pan-seared trout plate ($ 15); White chocolate berry pancakes made with strawberries, blueberries and raspberries ($ 11).
Full bar service, bottled beer and a glass of wine are available. As already mentioned, Rebecca's service is knowledgeable and smiley, and the restaurants are already popular. To save on waiting time, subscribe to the Yelp apps list.
The Old River Grill is recommended for a fine dining experience.
Pete Tittl's Dining Out column will appear here on Sunday. Email him at [email protected] Or follow him on Twitter: @pftittl.
PETE TITTL: What's Old is New Again with Local Channel's Third Location | Food Source Link PETE TITTL: What's Old is New Again with Local Channel's Third Location | Food