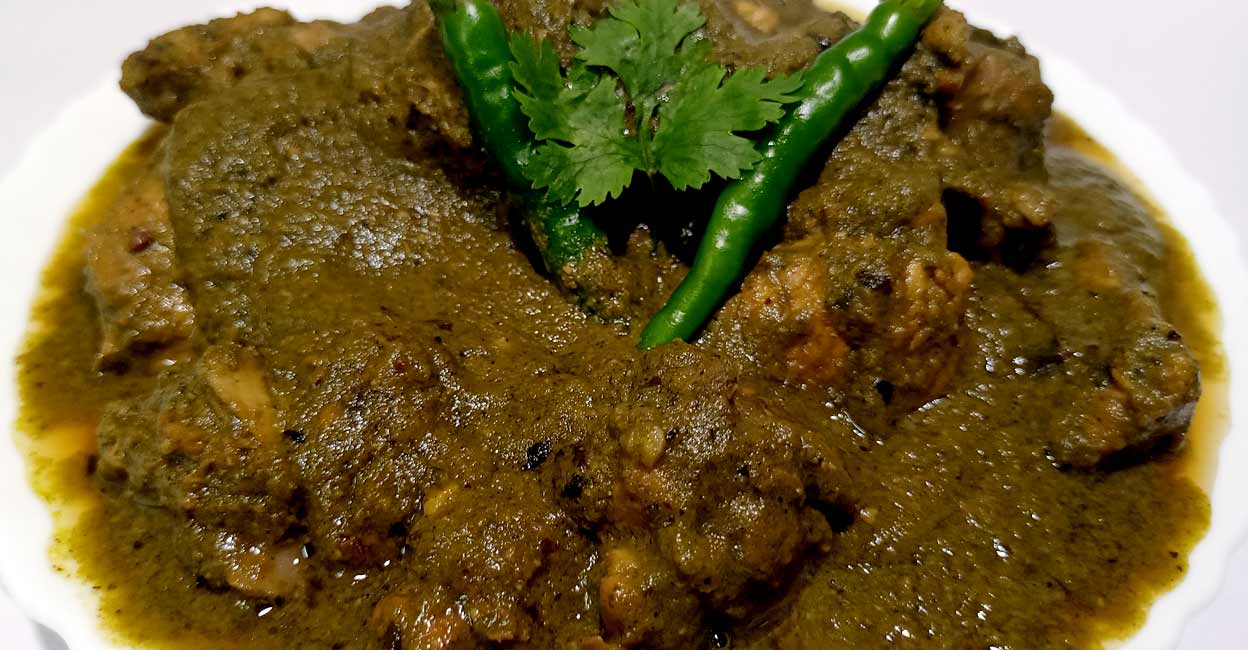 The thick and rich green chicken curry can also be enjoyed with rice, porotta, chapathi and puttu. Discover the fairly simple recipe for delicious chicken with green curry.
Ingredients
750 g chicken
2 onions (chopped)
7 cloves of garlic
1 small piece of ginger
8 green peppers
Juice of half a lemon
15 cashews
1 tablespoon of kasuri methi or dried fenugreek leaves
1 tablespoon of fennel seeds
2 cinnamon sticks
4 cloves
6 cardamom pods
1 ½ ground coriander
¼ tablespoon ground pepper
1 tablespoon of yogurt
1 cup of coriander leaves
1 cup of mint leaves
Preperation
Heat 2 tablespoons of oil in a pan
Brown the onion, ginger, garlic and green peppers with ¼ tablespoon of salt
Add the fennel seeds, cinnamon, cloves and cardamom pods
When the spices become fragrant, add the coriander powder, pepper powder and cashews
Mix well
Once this mixture has cooled, transfer to a blender jug
Add 1 tablespoon of yogurt, lemon juice, coriander leaves, mint leaves and ¼ cup of water
Grind well into a smooth paste
Heat 2 tablespoons of oil in a pan
Add kasuri methi to it
Now also add the masala paste
Mix well
Add the chicken pieces
Cook for 5 minutes; mix and stir from time to time
Pour in enough hot water to loosen the sauce a little
Cook for another 10 minutes with the lid on
Turn off the heat the sauce begins to thicken
Chicken with green curry is best when served hot.