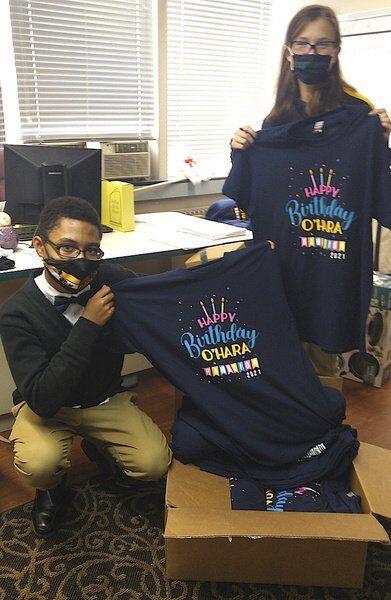 event helps O'Hara celebrate 60 years | Community
Cardinal O'Hara High School will be celebrating its 60th anniversary during its 28th Annual Hawk-tion Fundraiser on Friday, November 12 at the school.
Proceeds from the event are spent on scholarships, improving technology, improving buildings, and continuously developing new and exciting study and academic programs.
At 6:00 p.m., the doors will open and guests will be served appetizers as well as an open bar and the opportunity to bid on hundreds of silent auction items set up in the dining room. students and in the adjacent hallways.
Auctions on the hundreds of items being auctioned will continue until 8 p.m., when a sit-down dinner with steak and chicken is served in the school's gymnasium, transformed into a giant birthday party.
Banchetti by Rizzo's will prepare the dinner, attended by the new culinary stars of Cardinal O'Hara, students enrolled at CIAO (O'Hara Culinary Institute).
These students are enrolled in a national two-year program that develops the best and brightest talent into the restaurant and foodservice industry leaders of tomorrow.
A live auction will begin at the end of the dinner and end with a grand prize and raffles.
The event has raised over $ 1 million since its inception.
Hundreds of volunteers, including students, parents, alumni and staff, work to ensure the success of Hawk-tion.
Tickets can be purchased by calling the O'Hara Advancement office at 695-2600, ext. 312 or email [email protected] or go online at www.cardinalohara.com.